Free Google Data Studio Analytics Template
Google Data Studio is a great tool. Create your own report or
download this Google Analytics template
to get overview of your website´s
traffic sources
top pages
key metrics like bounce rate, session durations and (new) users
users age & gender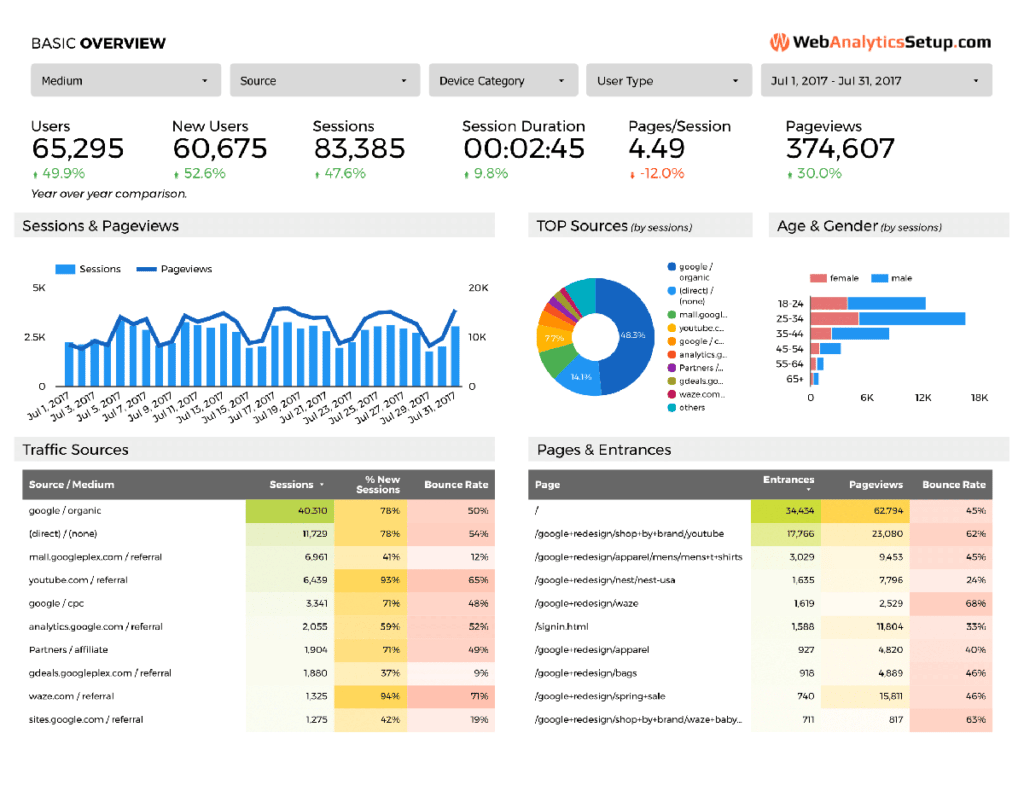 Use filters to get specific view based on:
Medium
Source
Device category (i.e. desktop / mobile / tablet)
User type (New vs. Returning)
Date range
Advanced Web Analytics in 10 Minutes
Optimize Adwords & Facebook campaigns effectively.
Track not just page views, but
Email / Phone Clicks
File Downloads
Scrolling
Video Play
and more.
Get the ready-made setup bundle and save 30+ hours of work.
Analytics Reports
Get bundle of 15 Google Analytics reporting templates.
Setup in 5 minutes. 
→ Save 12+ hours of work.