[dsm_breadcrumbs _builder_version="4.16″ _module_preset="default" global_colors_info="{}"][/dsm_breadcrumbs]
Professional
Google Data (Looker) Studio Templates
Setup in 5 minutes. → Save dozens hours of work. One-time payment. Lifetime license.
Reusable Google Data (Looker) Studio templates for various types of reports. Choose the best for you.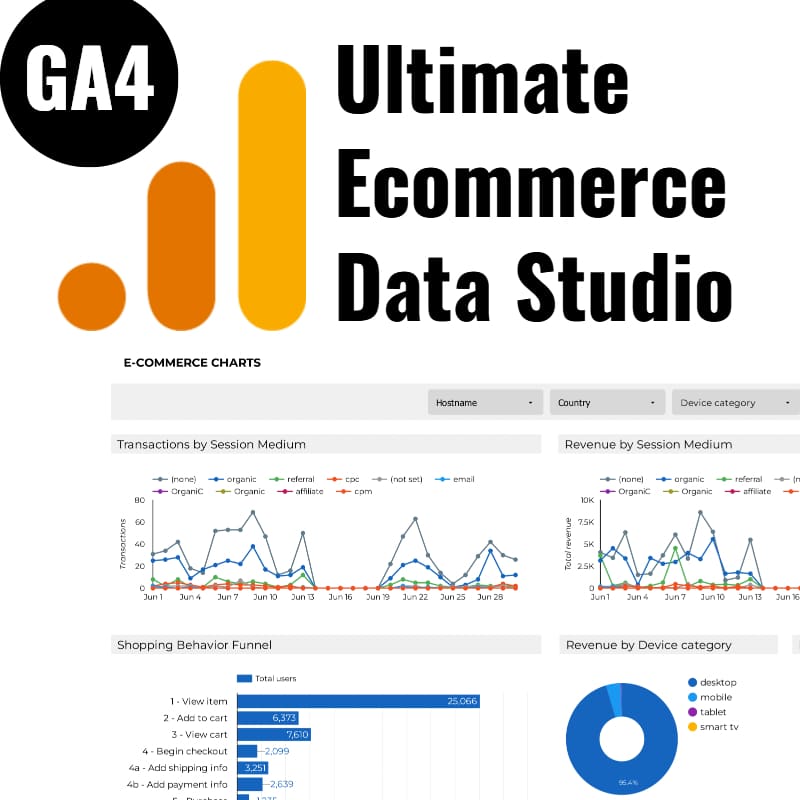 Overview & detailed insights for ecommerce websites.
13 pages.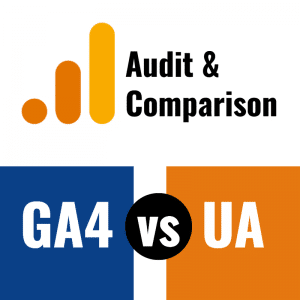 Suitable when upgrading to GA4. You can see the relevant metrics side by side.
6 pages.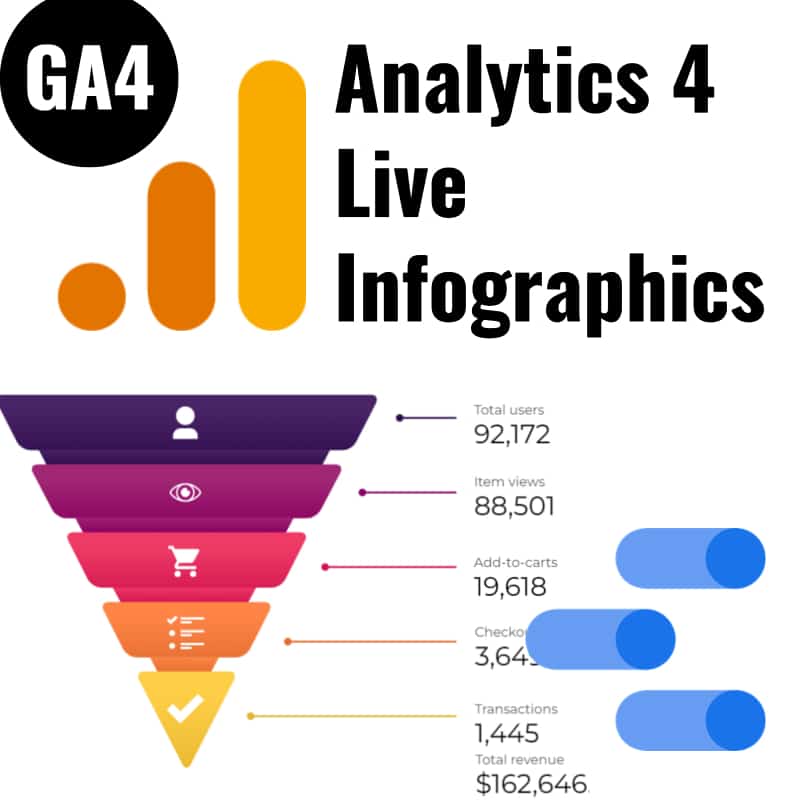 Live Ecommerce Infographics. Get rid of copy pasting data to your presentations.
Unlimited websites
Report can be easily duplicated for all your websites at no additional cost.
Lifetime License
One-time investment. No monthly payments once purchased.
Share Easily
Share the reports with individuals as well as everyone with the link.
Instant Access
You will get the template immediately upon your payment.
14-days Money Back Guarantee
Try Before You Buy
See the report template in action. Click View Demo button above.
When you purchase the template you will be able to duplicate the template for your projects.